Touchdown, well in the city of Angels atleast.
The flight wasn't bad. The turbulence was actually quite fun descending through the rain clouds to the freshly bathed metropolis.
The loveable grizzly man-bear that is Zach Galifinakas in "The Hangover" and a little Warren Zevon gave me safe passage to the left coast.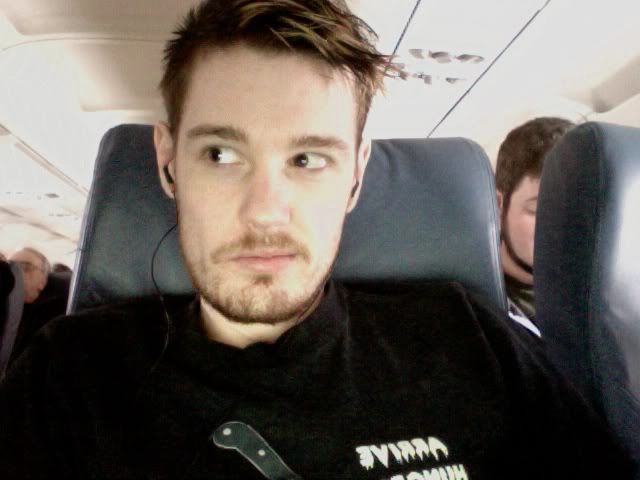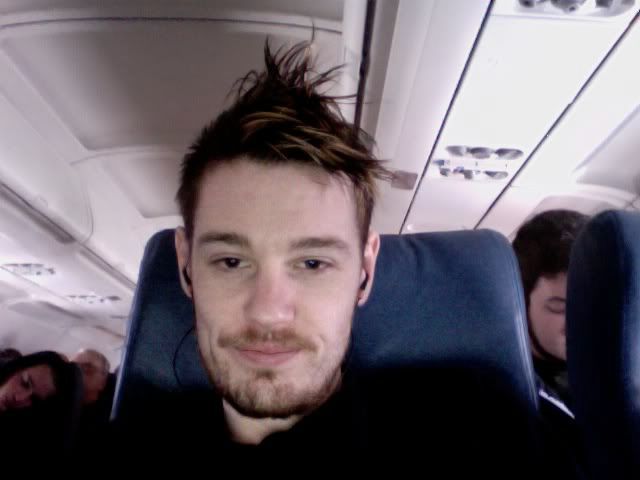 So once I got my bearings in the massive structure that is LAX and got up to the check in counter, I was greeted with possible happy happy joy joy type news. Here in a few minutes I will know if I get to skip my stop in Sydney and rocket straight through to Brisbane.
Someone give me all HELL YEAH! Amen brotha.
So now I'm just chillin and killin, waiting for the yea or nay and relaxing, getting some edibles the usual layover stuff. I've got the Beat Farmer's "Hollywood Hills" song stuck in my head since the decent into LA LA Land.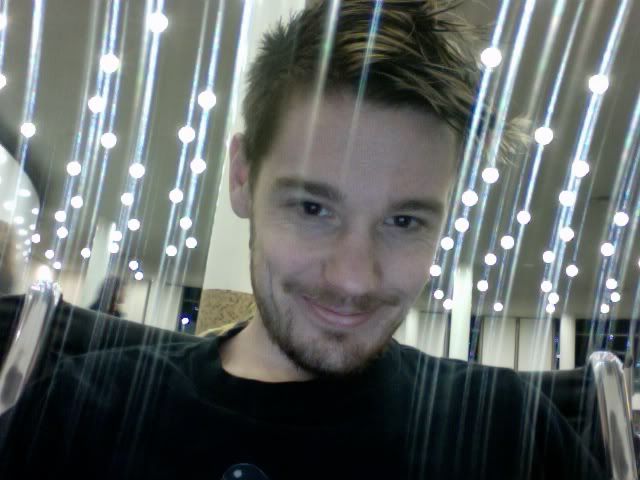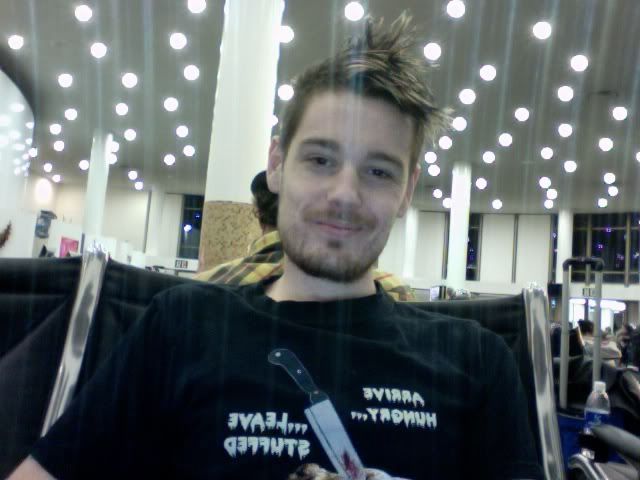 Almost time to enter the time warp where Tuesday disappears straight into Wednesday.
I am so jazzed to see Smurfette in the morning.
I am actually enjoying this traveling, just as long as my intestinal tract hold up and doesn't wanna fight with me. Fingers crossed.
Give me sunshine, give me laughter, give me fun.
Final Summation: All my exes live in Texas, thats why I hang my hat in Tennessee