Its been a fucking whirlwind of old friends and random acquaintances.
Thursday hung out with Adam and Dannielle and at some Jamaican food( not the best jerk pork I've tasted)
Friday hung around my mom's, talked to my brother in Detox, tried to sort the truth from lies. Then my sister in law came over with my nephew. Montana seems to love watching people( or just me) headbang. He giggled alot. Pulled my beard. Fun to be an uncle when you actually get to spend time with your nephew.
Then went to the alumni basketball tournament with Adam and Danielle, the straight to KD's bar and got more drunk than I planned to, stayed til bar close talking to random people i haven't seen in years.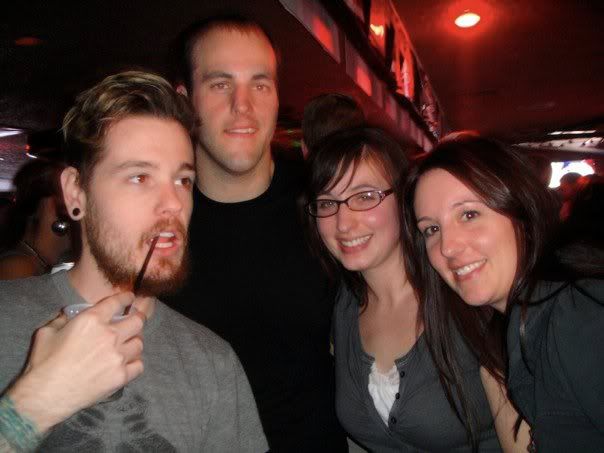 Saturday went and got some vinyl at Ear Wax on state street. Also at/drank at Ale Asylum in Madison. Fucking awesome beer. 10.2% Taboo beer is mouthwatering.
Came back and took a quick nap before I went back to KD's bar. Cheap drinks but no hard cider so i couldn't share the knowledge of what a Johnny Jump up tastes like( heaven if you are wondering) Got a bit shitshow. But not Minneapolis shitshow.
Today I visited Jules and little Max for a while, hopped on over to Portage and sat at Billy's Bar where Dan was bartending. Shot the shit with him for a while, then proceeded to haul on over to Sun Prairie to meet up again with Adam and his girlfriend so we could catch the 9:30 "The Crazies", decent survival horror, nothing super special though.
Gonna stick in town until tuesday afternoon because my mom is babysitting the nephew on Tuesday and I wanna see the little squirrel before I head back up to the Mini Apple.
Hope to get together with someone fun on Tuesday night and chill and watch movie at my place.
Final Summation: No sex since November is starting to get to me...